Today, Mojang announced the release of another skin pack for iOS, Android, Xbox, Xbox 360, Playstation and Windows 10 edition players. This time, it's Minecraft: Story Mode! The pack contains 27 different skins, including Jess, Olivia, Axel, Petra and a number of other characters. For the first week, these skins are available free-ish, depending on your platform and location.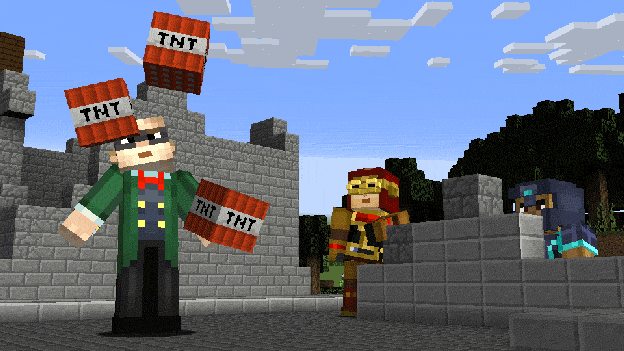 All iOS, Xbox, Xbox One, Windows 10 Edition and most Playstation players can take advantage of the free skin pack. However, if you have an android device, or live in Japan, you'll have to pay. Apparently this is because they can't actually 'give away' things on these platforms. Instead, the price will be the lowest possible – $0.10 USD. These deals last until the 12th of April, so if you enjoyed Story Mode, and want to create your own adventures in Minecraft, you'll have to do it quick.
Hey Gearcrafters! Now It's your chance to share with us, just hashtag #YoGearcraft on your Twitter post with a link or image to your art, creations, videos, servers or whatever and it will appear right on our #YoGearcraft page for millions to see! It's that easy! So what are you waiting for!? Give us a shout out #YoGearcraft!