If you've been playing Minecraft story mode, you'll likely be eagerly anticipating the release of Episode 5, the conclusion of the current story arc. The wait is nearly over, with Telltale Games announcing this morning that Episode 5 is coming out on the 29th of March. Telltales Games has also teased the content of Episode 5.
"On a tip from Ivor, Jesse and friends head to an abandoned temple holding mysterious treasures. Ambushed by former Ocelot Aiden and his crew, our heroes find themselves in an entirely new world: Sky City! As they explore, the Order finds that resources are at a premium, and nothing but 'The Void' exists below the known world. When Aiden convinces Sky City's ruler that the New Order of the Stone are up to no good, you'll need to make some tough choices to clear your name, and keep Aiden from destroying an innocent world. "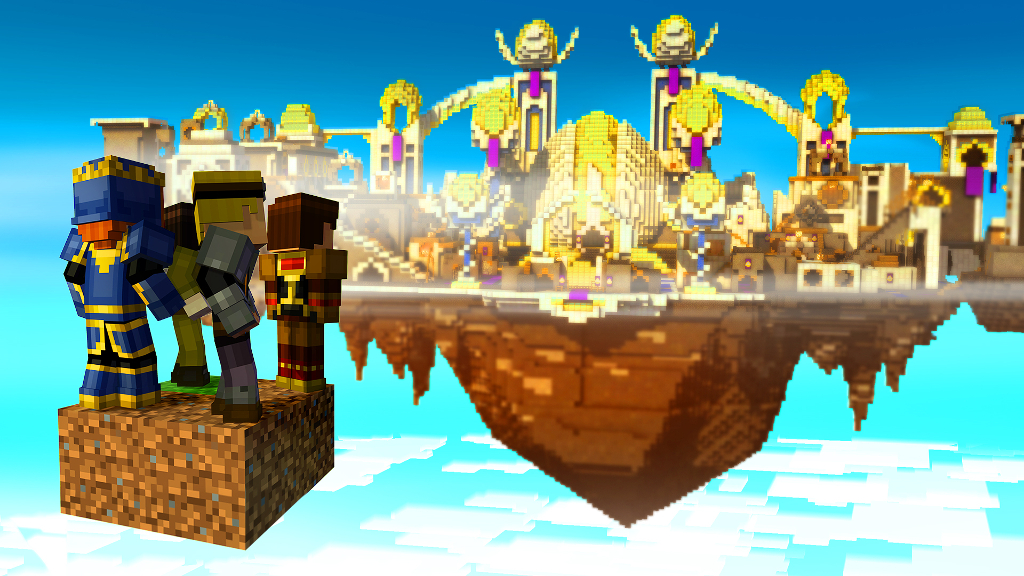 As well as announcing Episode 5, Telltale Games has released information regarding the future of Minecraft: Story Mode. According to the announcement, there are three "all-new adventures that will continue as post-season episodes". These will be released during 2016, although we don't know specifically when. We also know that the add-ons aren't going to be free. Telltale Games states that "you'll need to own Minecraft: Story Mode in order to purchase and play these three chapters".
Are you looking forwards to Episode 5? Let us know in the comments!
Hey Gearcrafters! Now It's your chance to share with us, just hashtag #YoGearcraft on your Twitter post with a link or image to your art, creations, videos, servers or whatever and it will appear right on our #YoGearcraft page for millions to see! It's that easy! So what are you waiting for!? Give us a shout out #YoGearcraft!